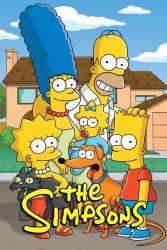 Other mistake: When Marge takes Homer back inside, his car is seen blocking the traffic. But at least one side of the traffic is driving on the wrong side of the road. The drivers behind Homer's car are on the right side of the road. And the drivers behind Homer's car from the opposite direction are driving on the left side but facing the drivers behind Homer's car on the other side. Either way, one half of the traffic are driving on the wrong side of the road. (00:02:35)
Casual Person
Other mistake: When Homer returns home, Marge says his car is blocking the traffic. But there is some space on the road where his car isn't. The traffic could easily have driven through the empty space. (00:02:30)
Casual Person
Other mistake: When Nelson puts the intestine into the model's mouth, the size of the gut should not increase. It is the same amount of stuff going in a cycle, so where does all the stuff come from? (00:03:15)
Ssiscool
Other mistake: The amount of gunk that come from Bart's model at the start is not proportionate to the size of the model. In other words, there couldn't be enough gunk to cover the entire inside of the bus.
Ssiscool
Other mistake: After Bart complains that Jonathan Harris isn't Dr. Smith, Harris says for Bart to meet him in the food court. Then the Robot says "Danger Bart Simpson, danger." How did he know Bart's name?
Movie Nut
Join the mailing list
Separate from membership, this is to get updates about mistakes in recent releases. Addresses are not passed on to any third party, and are used solely for direct communication from this site. You can unsubscribe at any time.