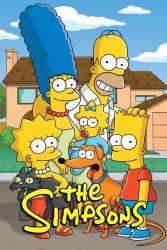 3 mistakes in Simprovised
Continuity mistake: As Homer begins his improv act, Lisa is seated elbow-to-elbow with Dr. Nick. In the long shot view from the rear, she is much further from Dr. Nick.
Scott215
Continuity mistake: Lenny and Carl's seating in the auditorium changes from being down close to the stage to being higher up and further from the stage.
Scott215
Continuity mistake: Before Homer begins his speech to the nuclear power plant employees, Lenny and Carl are wearing white/off white shirts with ties. After the speech, Lenny is wearing his usual green shirt with suspenders and Carl his usual gray jacket.
Scott215
Join the mailing list
Separate from membership, this is to get updates about mistakes in recent releases. Addresses are not passed on to any third party, and are used solely for direct communication from this site. You can unsubscribe at any time.