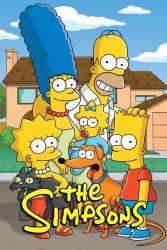 3 mistakes in Scuse Me While I Miss the Sky
Scuse Me While I Miss the Sky - S14-E16
Other mistake: Bart and Lisa overload the nuclear power plant to create a city-wide blackout so everyone can see the meteor shower. All the lights in Springfield blow out. Yet when we see the Simpsons sitting on their lawn watching the shower, every single window in their house is yellow, as if every room has their lights on. It is the only house shown with power.
Scuse Me While I Miss the Sky - S14-E16
Audio problem: In Declan Desmond's film of Springfield Elementary shown at the end, Kearney and Dolph start beating Jimbo up. After Kearney says "Sellout," he says "Yuppie" in Dolph's voice. Then Dolph says "Soccer Mom" but in Kearney's voice.
Lummie
Join the mailing list
Separate from membership, this is to get updates about mistakes in recent releases. Addresses are not passed on to any third party, and are used solely for direct communication from this site. You can unsubscribe at any time.