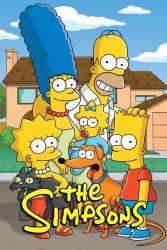 3 mistakes in A Milhouse Divided
Continuity mistake: In the beginning, the family is eating in front of the T.V. When Marge is complaining about getting the food all over the floor, she drops her meatball on the floor, and it leaves a trail of sauce on the rug. In the bird's eye view of the room, the sauce has disappeared until the shot changes: then it reappears.
Continuity mistake: Marge said to Bart she would make Butterscotch chicken for him, but in the Season 2 episode "Blood Feud" Marge says Bart's allergic to butterscotch.
Join the mailing list
Separate from membership, this is to get updates about mistakes in recent releases. Addresses are not passed on to any third party, and are used solely for direct communication from this site. You can unsubscribe at any time.