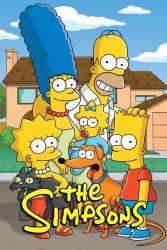 3 mistakes in Lisa's Rival
Lisa's Rival - S6-E2
Continuity mistake: During the diorama show, they cut to a shot of Milhouse, and his glasses are broken and taped together. But when he's shown a second time, they are back to normal.
Lisa's Rival - S6-E2
Continuity mistake: When Nelson does his "Grapes of Wrath" demonstration, it splatters all over Skinner's jacket. When he walks over to the rest of the dioramas his jacket is clean again.
Join the mailing list
Separate from membership, this is to get updates about mistakes in recent releases. Addresses are not passed on to any third party, and are used solely for direct communication from this site. You can unsubscribe at any time.