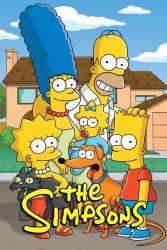 Continuity mistake: After Marge says she will marry Homer, at the beginning of the scene, the car is facing the power plant, and at the end, it is facing away from the plant. (00:07:45)
Yoshi
Continuity mistake: In the episode which recalls how Homer and Marge got married, Homer writes a note to Marge on a piece of paper entitled 'From The Pen Of Patty' he SCRIBBLES out Patty's name and writes his own, but when Marge reads the note, 'Patty' only has a single straight line through it. The word "HOMER" also changes.
Continuity mistake: At the beginning, when Homer and Marge are discussing the pregnancy test, the pattern on the bathroom walls, disappears and reappears, and in one shot, there's pattern on one side of the wall, but not on the other.
Continuity mistake: When Marge's sisters start smoking in the flashback, there is only one ledge on the wall behind them. In the next shot there are three ledges and a clock. (00:04:05)
Yoshi
Continuity mistake: As Homer and Marge are singing in the car, there is one exterior shot of the car, showing it is yellow, but the rest of the scene it is green. (00:05:55)
Yoshi
Continuity mistake: When Homer is writing a note to Marge, he scribbles out Patty's name and writes his own name directly beneath it. When Marge reads it, Homer's name is under Patty's, but slightly to the right.
Jack Kaltenbach
Continuity mistake: When Homer sees that Bart and Lisa aren't listening to his story, he looks around the living room while sitting on the couch. He appears beside the window in the next shot. (00:03:30)
Yoshi
Continuity mistake: Before Homer and Marge get married, they are taking more steps then they are supposed to, as you can see the interior of the wedding chapel before this scene. (00:10:10)
Yoshi
Join the mailing list
Separate from membership, this is to get updates about mistakes in recent releases. Addresses are not passed on to any third party, and are used solely for direct communication from this site. You can unsubscribe at any time.