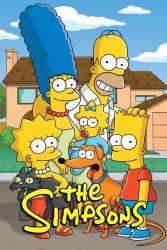 8 mistakes in The Simpsons Halloween Special: Tree House of Horror
The Simpsons Halloween Special: Tree House of Horror - S2-E3
Continuity mistake: After the aliens have dropped off the Simpsons in their back yard, Marge is seen wearing her usual red pearls. Except in the final shot of the family. Then her pearls are white. This is not due to the alien light source altering the colors in the segment, because Marge's pearls have been a dark color through the whole episode, even inside the alien spaceship.
Twotall
More quotes from The Simpsons
More trivia for The Simpsons
Join the mailing list
Separate from membership, this is to get updates about mistakes in recent releases. Addresses are not passed on to any third party, and are used solely for direct communication from this site. You can unsubscribe at any time.