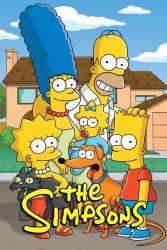 2 mistakes in The Color Yellow
Factual error: In the scene where Lisa's great great grandmother, and the slave Virgil escape to Canada, they enter Canada across a suspension bridge, which has, on the Canadian side, the Canadian Maple Leaf flag. In 1860, Canada was not yet even a country, and the flag was the Union Jack and the Canadian Ensign. The Maple Leaf was not adopted as the Canadian flag until February 15, 1965.
rswarrior
Continuity mistake: When Mr. Burns is confronting Homer about his missing slave, Homer's donut is half eaten. During the next scene the donut has a smaller bite taken out of it. (00:14:00)
zanowin
Join the mailing list
Separate from membership, this is to get updates about mistakes in recent releases. Addresses are not passed on to any third party, and are used solely for direct communication from this site. You can unsubscribe at any time.