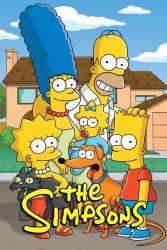 2 mistakes in Dangerous Curves
Revealing mistake: When Alberto says "If you had completed your seduction of me, I never would have met Sylvia," his shirt collar briefly turns into the same color as his blazer.
Nikolai
Continuity mistake: During the 20 years ago flashback, when Maude goes to spray water on Homer's pants, she is sitting on a tree in the background. When Homer and Marge talk, she doesn't spray water on his pants, but in the next shot she is gone. (00:17:35)
Casual Person
Join the mailing list
Separate from membership, this is to get updates about mistakes in recent releases. Addresses are not passed on to any third party, and are used solely for direct communication from this site. You can unsubscribe at any time.