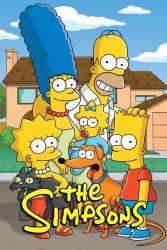 1 mistake in Season 19 generally
Factual error: In the episode with Donny, when Bart sees principle Skinner go into the school to meet with the rat, the door is backwards. The bars that are pushed in to open a door are always on the inside.
Jack Kaltenbach
Join the mailing list
Separate from membership, this is to get updates about mistakes in recent releases. Addresses are not passed on to any third party, and are used solely for direct communication from this site. You can unsubscribe at any time.