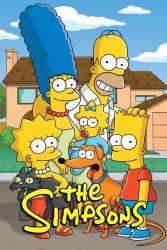 3 mistakes in The Way We Weren't
Continuity mistake: When Marge is saying she would never have married Homer if she had known it was him in the camp, she is on the couch. But in the next shot, Marge is standing up and the cat and dog are on the couch.
Migster
Join the mailing list
Separate from membership, this is to get updates about mistakes in recent releases. Addresses are not passed on to any third party, and are used solely for direct communication from this site. You can unsubscribe at any time.