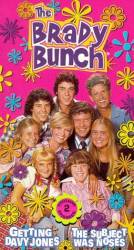 2 mistakes in The Hustler
The Hustler - S5-E21
Revealing mistake: When Mike's boss, his wife and two other guests arrive at the house for a night of pool, the four guests are greeted at the front door, enter the brick entry foyer, and descend the steps into the living room. As the camera pans to capture the guests entering the living room, the obviously unfinished and unbricked end of the entry platform can be seen in the shot.
The Hustler - S5-E21
Audio problem: Bobby is lining up a pool shot. There's a cut to Cindy, and as she says her line, the sound of pool balls being hit is heard. But when the pool table is shown again in the next shot, none of the balls have moved. Also the pool table moves from outside to inside. Lots of mistakes with the balls on the table throughout the game. (00:08:25)
Join the mailing list
Separate from membership, this is to get updates about mistakes in recent releases. Addresses are not passed on to any third party, and are used solely for direct communication from this site. You can unsubscribe at any time.