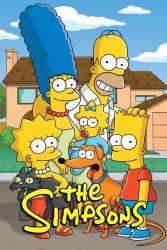 Question: During this episode we see Bart stay with Flanders while Marge is in labour with Lisa. However Rod and Todd seem to be the same age here that they are in normal episodes. Lisa even babysits them in some episodes despite them obviously being at least 4 or 5 years older than her. Compared to Bart and Lisa, how old are they supposed to be?
strikeand
Kamp Krusty - S4-E1
Question: When the kids take over Kamp Krusty, Lisa hands out all the kids' confiscated mail to them and one of them says "My insulin." How did that kid survive at that camp all that time (whilst it was being run by the bullies and Mr Black), without their insulin and not become ill due to not being able to treat their diabetes?
Heather Benton
Itchy and Scratchy: The Movie - S4-E6
Question: Homer bans Bart from ever watching "The Itchy And Scratchy Movie". But what exactly is the audience meant to think about this? Is the audience meant to think Homer did the right thing or Homer did a severe thing and the audience wants Bart to watch The Itchy And Scratchy Movie?
Casual Person
Join the mailing list
Separate from membership, this is to get updates about mistakes in recent releases. Addresses are not passed on to any third party, and are used solely for direct communication from this site. You can unsubscribe at any time.