Best TV questions of 1989
Please vote as you browse around to help the best rise to the top.
Leaping of the Shrew - September 27, 1956 - S5-E3
Question: Shortly after Sam throws some items off the life raft, Al appears and tells him that because of what Sam had done, neither he nor Vanessa would be saved for quite a while. If Sam had not done anything, both of them would have been rescued within an hour. I might be wrong about this next part so further verification will help. Al also said that because of Sam throwing stuff into the ocean, that somehow, instead if only being stranded in the lifeboat for a few minutes, four whole hours have passed. How could tossing anything into the ocean have made time move so rapidly?
More Quantum Leap questions
Question: In the very beginning of the series Zach, Lisa, Screech and Mr. Belding all live in Indiana and attend the same junior high. Somehow they all end up in Malibu, California attending the same high school. Does anyone else find this a little odd?
More Saved by the Bell questions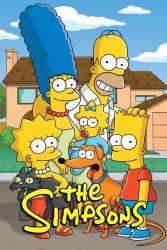 Brother From Another Series - S8-E16
Question: In this episode, Sideshow Bob seems to no longer want to kill Bart (shown by his happiness at seeing him near the dam, and later on, saving his life, as well as Lisa's). But in episodes after this e.g. "Funeral for a Fiend" and "The Great Louse Detective", Bob suddenly wants to kill Bart again. What caused him to change his mind after this episode? It can't be because he thinks Bart is responsible for sending him back to jail because in this episode when Bob and Cecil get arrested, Lisa defends Bob and says he had nothing to do with it, and Lou even backs her up by saying that Cecil confessed to the whole thing.
Heather Benton
More The Simpsons questions
More Mr. Bean questions
The Switch - S2-E2
Question: In this episode, Carlton is told by Linda that he's too old for her so he decides to undergo surgery to become younger. Eventually, he looks just like Hans. At the end of the episode, when Carlton visits Linda, he sees that she's now with Hans, who looks exactly like him. If Carlton was too old for Linda, then why was she still with Hans, since he now has Carlton's body and therefore his old age? Since Carlton was too old for her, that would mean that now Hans is too old for her too.
More Tales from the Crypt questions
Question: In this episode, Link is in a town that is attacked by an Octoroc and several large minions that appear to be a red and white knight in armor sort of thing. Link attacks and calls them by their name. It sounds like he is saying Tin Suits. But I am unsure. And there is no option for captions or subtitles on the DVD. Is Tin Suits what he says or is he calling them something else?
Quantom X
More The Legend of Zelda questions
More Family Matters questions
Join the mailing list
Separate from membership, this is to get updates about mistakes in recent releases. Addresses are not passed on to any third party, and are used solely for direct communication from this site. You can unsubscribe at any time.