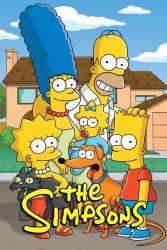 2 mistakes in The Bart Wants What It Wants
The Bart Wants What It Wants - S13-E11
Continuity mistake: When Bart is in the ice cream parlor breaking up with Greta, the waiter tells him "We get that a lot around here" and point over to Chief Wiggum and Lou sitting behind and to the left of Bart. Bart turns his head all the way to the side to see them. The focus then goes to Chief Wiggum and Lou, but when their part is done and the "camera" goes back to Bart and Greta, the policemen are sitting behind and to the right of Greta, so that Bart would not have had to turn his head to see them.
Twotall
Join the mailing list
Separate from membership, this is to get updates about mistakes in recent releases. Addresses are not passed on to any third party, and are used solely for direct communication from this site. You can unsubscribe at any time.