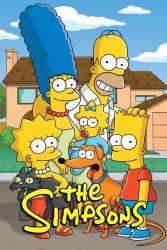 3 mistakes in Brawl in the Family - chronological order
Continuity mistake: When Homer's Vegas wife shows him the video in front of Marge, it shows Homer kissing Ned. This didn't happen when she showed it in the Vegas episode.
Continuity mistake: During the scene where Grandpa is getting married to Amber, his reading glasses appear from nowhere.
Continuity mistake: When the family are returning from the picnic, they pull into the drive and Homer has a seatbelt on in some shots, and in others he isn't wearing it. You can't even see it attached to the side of the car sometimes.
David Mercier
Join the mailing list
Separate from membership, this is to get updates about mistakes in recent releases. Addresses are not passed on to any third party, and are used solely for direct communication from this site. You can unsubscribe at any time.