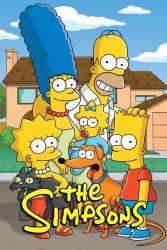 2 mistakes in The Mansion Family
Continuity mistake: When the doctor asks him if he has a moment and Mr.Burns looks at his watch but by the next scene it is gone.
Continuity mistake: At the beginning of the show, the hospital Mr. Burns is at has a sign in front of it that reads, "Got Tumor?", but when we see the hospital again it isn't there. Additionally, the "Mayo Clinic" sign atop the building gets noticeably smaller in the second shot.
More quotes from The Simpsons
More trivia for The Simpsons