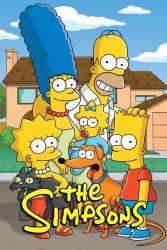 Who Shot Mr. Burns? (1) - S6-E25
Continuity mistake: In this episode, Mr Burns and Smithers are on the balcony of Burns' office. Mr Burns says "It will be like taking candy from a baby. Hey, that sounds like a laugh. Let's try it right now." We see Smithers, whose expression doesn't change as the two go back into Burn's office. In 'Who Shot Mr Burns Part 2', Smithers remembers this event, except now he looks quite shocked when Burns mentions about taking the candy.
Who Shot Mr. Burns? (1) - S6-E25
Continuity mistake: Early on in this episode, Mr Burns says something like "this positivly has to be there overnight", the shot goes closer on every word or so. You can see that the background behind Mr Burns is that of the Plant. But when the shot zooms out, the background is now of one of the corridors.
Who Shot Mr. Burns? (1) - S6-E25
Continuity mistake: When Mr. Burns falls onto the sundial, everybody starts gathering around. Marge is there, with Maggie. She left Maggie in the car and seeing as she went off to look for Homer, Bart, Lisa and Grandpa and that she was one of the first on the scene when Mr. Burns collaspses, it would be difficult to run back and get Maggie from the car.
Join the mailing list
Separate from membership, this is to get updates about mistakes in recent releases. Addresses are not passed on to any third party, and are used solely for direct communication from this site. You can unsubscribe at any time.