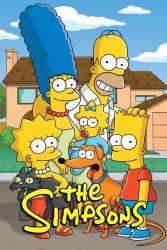 Continuity mistake: When Skinner is calmly driving the bus on the way to school, they have obviously gone past a number of power lines (you can see that they have because you can see them in the background). However, when Skinner is trying to get onto the main road, the power lines have disappered from the background. (00:12:45)
Continuity mistake: Near the end of the episode, when Skinner shouts at Ralph to shut up, the sky outside the bus changes from nightime to daytime between shots. (00:14:15)
Continuity mistake: When Otto is playing the guitar with bart in the middle of the night, there are close-ups of Otto whenever he is singing. You can see that the wall behind him is plain. However, when there is a wide shot of otto and bart, the wall behind otto has two tables leaned against them. (00:15:50)
Continuity mistake: At the very end of the episode, when the kids are lined up to wait to see whether Otto is back driving the bus, there are several shots that switch back and forth between a direct view of the kids and a shot from behind. Lisa changes position between shots. (00:21:15)
Continuity mistake: Just after Bart has played the guitar in the street, he picks up two books. Before Bart picks them up they are green but they instantly turn blue when he does pick them up. Then when he gets on the bus the books have disappeared completely.
OL1V3R666
Continuity mistake: Bart's guitar is lefthanded. So when the righthanded Otto plays it on the bus, the guitar is flipped over, with the little speaker on the top. But when Otto is playing it later in the garage, it is a normal righthanded guitar, with the little speaker on the bottom.
Continuity mistake: When Nelson asks Bart what song he is playing as they wait for the bus, Nelson's vest is orange and his shirt is bluish. However, when the bus arrives and Nelson goes to get on the bus his vest is now bluish and his shirt orange.
Tobin OReilly
Join the mailing list
Separate from membership, this is to get updates about mistakes in recent releases. Addresses are not passed on to any third party, and are used solely for direct communication from this site. You can unsubscribe at any time.