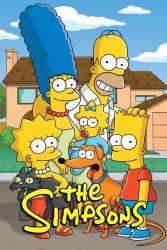 3 mistakes in Dancin' Homer
Continuity mistake: At the end of the Capital City number, where the car comes towards camera before they shout "Capital City, yeah", watch Marge's dress. It's green as the car approaches, but as soon as it parks, it turns red, right before your eyes.
Continuity mistake: When Moe is wiping the beer glass at the beginning of the episode, the glass is initially smooth but changes to dimpled in the very next shot.
Continuity mistake: When we first see Homer at Moe's at the beginning of the episode, he is sitting at the bar and there is an ashtray by his glass of beer. But after a quick cut to Moe, we return to Homer and the ashtray has disappeared.
Join the mailing list
Separate from membership, this is to get updates about mistakes in recent releases. Addresses are not passed on to any third party, and are used solely for direct communication from this site. You can unsubscribe at any time.