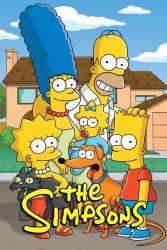 4 mistakes in A Star Is Torn
Continuity mistake: After Lisa's final performance, Bernice Hibbert (sitting next to Dr. Hibbert) has light brown hair instead of black/dark brown.
Nikolai
Continuity mistake: After Lisa finishes singing her song during the audition, there are several coloring mistakes in the shot of the audience clapping. Agnes Skinner's face is ghost white, but her hands are yellow. Mayor Quimby's suit is lavender instead of violet/blue, and his hair is light brown instead of medium brown. Helen Lovejoy has blonde hair instead of grey, and is wearing a purple shirt instead of pink sweater over blue shirt, and Reverend Lovejoy has a green shirt instead of pink, and has brown hair instead of black.
Nikolai
Join the mailing list
Separate from membership, this is to get updates about mistakes in recent releases. Addresses are not passed on to any third party, and are used solely for direct communication from this site. You can unsubscribe at any time.