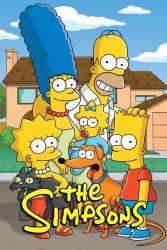 1 mistake in Mommie Beerest
Continuity mistake: When Marge arrives home complaining that she is too tired to talk, there is an alarm clock on Homer's night table. When first shown it is a black electric clock, but when it is shown in the very next scene, it is an old orange one. Only a few seconds passed between these scenes, meaning there was no time for anyone to change it.
Join the mailing list
Separate from membership, this is to get updates about mistakes in recent releases. Addresses are not passed on to any third party, and are used solely for direct communication from this site. You can unsubscribe at any time.