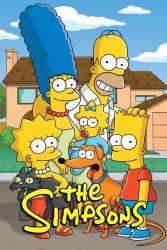 Audio problem: When Bart and Nelson are having a fruit race on the bus, the kids mouths don't move when they are yelling. This occurs in the wide shot. (00:05:40)
Casual Person
Audio problem: When Bart takes Milhouse's inhaler to go after the cooler, Milhouse says "Hey, I need that to live". His mouth doesn't match with what he is saying. (00:12:15)
Casual Person
Audio problem: When everyone runs towards the cooler on the next morning, they all cheer but their mouths don't move. (00:13:20)
Casual Person
Audio problem: When the bus is flying off the bridge and Otto says "Which way should I turn?" look closely at him when we can see his face during the line. We can see his mouth is out of sync when he's saying it.
Casual Person
Audio problem: When the family are about to enter the Knowledgeium Homer says 'Will there be beer?' but his lips don't move
Audio problem: At the Penitentiary gates when Ralph says 'Daddy's key went in there,' his lips don't move.
Audio problem: When Bart is reading Marge's police file he says 'Oh, Mum's only been in twice.' But the lip sync is a bit out because it does not match the words he says.
Audio problem: After Homer and Marge steal Gil's balloon, they fly towards clothes, Marge says "Clothes! We're saved!", but her mouth dosen't move.
Join the mailing list
Separate from membership, this is to get updates about mistakes in recent releases. Addresses are not passed on to any third party, and are used solely for direct communication from this site. You can unsubscribe at any time.