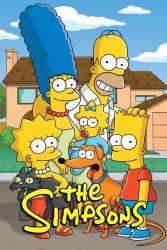 2 mistakes in E-I-E-I-(Annoyed Grunt)
E-I-E-I-(Annoyed Grunt) - S11-E5
Revealing mistake: After Lisa says "For a product that's evil and deadly" while standing in front of the tomacco stand, there's a duplicate Lisa behind her that stands still while she moves, giving Lisa the appearance of having two heads. It looks like the animators made a mistake while trying to animate Lisa.
Nikolai
Join the mailing list
Separate from membership, this is to get updates about mistakes in recent releases. Addresses are not passed on to any third party, and are used solely for direct communication from this site. You can unsubscribe at any time.