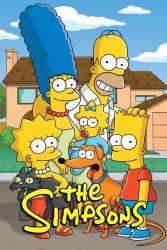 Kamp Krusty - S4-E1
New this month Continuity mistake: Bart holds up his maths book but in the next shot the book is on the desk. (00:05:00)
Ssiscool
Kamp Krusty - S4-E1
Continuity mistake: In the shot where Kearney is reading the letter sent by Marge whilst he is eating the jellybean cookies, there is a quick shot of Kearney's hand going to his mouth with the cookie to eat it. Note that there is nothing on his wrist. In the next shot where it is revealed that Kearney is reading the letter rather than Bart or Lisa, he has spiky, black collars on his wrist. (00:14:25)
Kamp Krusty - S4-E1
Continuity mistake: When the kids rip Krusty's shirt to see if it is the real him he buttons his shirt up then in the next shot his shirt is still torn.
Kamp Krusty - S4-E1
Continuity mistake: Homer points out to Marge that now that the kids are away, he has grown two more hairs, making it four on the top of his head. Later when they are reading Lisa's letter, he has two hairs again. But later still when they are watching TV, he has four again. Two of them fall out when he see that Bart is the ringleader, leaving him with his original two.
Join the mailing list
Separate from membership, this is to get updates about mistakes in recent releases. Addresses are not passed on to any third party, and are used solely for direct communication from this site. You can unsubscribe at any time.