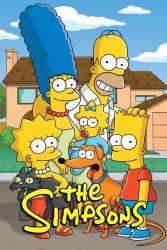 10 mistakes in American History X-cellent
American History X-cellent - S21-E17
Continuity mistake: When Homer is showing Carl and Lenny the large bottle of wine he has found in the wine cellar, you can see there is nothing on the shield on the label, but when see Homer holding the bottle a few seconds later, the shield has now two lines on it.
American History X-cellent - S21-E17
Continuity mistake: When we see Homer in the audience at the conference at the beginning of the episode, he is sitting between a lady with grey hair and a man with black hair. But when we see a wide view of the audience a little later on, he is now sitting between a man with brown hair and a bald-headed man.
Join the mailing list
Separate from membership, this is to get updates about mistakes in recent releases. Addresses are not passed on to any third party, and are used solely for direct communication from this site. You can unsubscribe at any time.