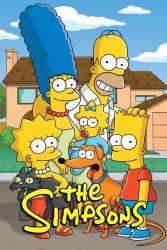 3 mistakes in Please Homer, Don't Hammer 'Em
Please Homer, Don't Hammer 'Em - S18-E3
Continuity mistake: As the workmen begin to leave site after hearing that Homer is unable to pay them, a couple of tools are dropped on the ground; however, in the following shot, facing back towards the cabinet where Homer is hiding, the tools have disappeared.
Please Homer, Don't Hammer 'Em - S18-E3
Continuity mistake: In this episode Principal Skinner breaks into Bart's doctors office to find out if Bart has a 'kryptonite'. Bart discovered Skinner was allergic to peanuts. On Bart's medical history form under 'known allergies' it has shrimp ticked (they later battle with shrimp and peanut on a stick). However in a previous episode (The Heartbroke Kid, season 16 episode 17) it was discovered that he was allergic to cauliflower, so that should have been on the list as well.
froggers
Join the mailing list
Separate from membership, this is to get updates about mistakes in recent releases. Addresses are not passed on to any third party, and are used solely for direct communication from this site. You can unsubscribe at any time.