Mr. Monk Goes to Jail - S2-E16
Factual error: When Monk visits the prison for the first time, he is searched, passed, and has a mini-panic attack because people have touched him. Sharona steps forward to comfort him, and she puts her arms around him. This is a very serious breach of procedure and it is not possible for the guards to miss it, because Sharona has not been searched. It's a common technique for trying to pass contraband called 'a touch through' - a person with an item to be smuggled into the prison (drugs, usually), passes them on to a person who has been searched and is therefore 'clean'. Monk would be taken back to the guard's station to be searched again. He would not be allowed leniency because the guards happen to know or to like him - visitor ingress and egress is always done under CCTV and the guard would know he was being watched - quite possibly by someone who doesn't know who Monk and Sharona are.
More Monk factual errors
Factual error: The naval captain in this episode has a military mustache as prescribed by army regulations. The Royal Navy regulations, however, prohibited separate mustaches and beards - if facial hair was worn, a "full set" of beard and mustache with the beard joined to the mustache was mandatory, and that to be grown to the commanding officer's satisfaction within six weeks.
More Foyle's War factual errors
Factual error: Calleigh Duquesne frequently wears completely inappropriate clothing throughout the whole series. She often wears blouses that are so low cut that the neckline is below the lower curve of her breasts. No officer of the court in the US would be allowed to dress this way. There is no grey area here, and this is not a character mistake - first time a CSI turned up at work dressed like that, she'd be sent home to change. Second time, she'd be on suspension until she agreed to change her dress standards. Also (and this regularly happens in CSI: NY as well) she is regularly wearing high heels - also a certain no-no for as CSI. Incidentally, male CSIs have equally strict dress standards.
More CSI: Miami factual errors
All Prologue - S2-E6
Factual error: The police "clone" the cargo dock's computer, as though it were a cell phone, so that they can watch all the cargo traffic and see when containers disappear. In reality, to "clone" a computer would simply make an exact copy of that computer's hard drive at a specific point in time. In order to see what is happening on a specific computer in real time, it is necessary to install some sort of spyware on The Target machine.
More The Wire factual errors
Factual error: The saboteur sabotages Raven's business by pouring lots of kernels in the popcorn machine. However, the saboteur pours the kernels into the glass holding box instead of the pot, so the kernels would not have heated up enough to cause the popcorn mountain.
More That's So Raven factual errors
Factual error: When the boys are sent back to the Cretaceous era, they come across a leptictidium, a small, bipedal mammal they call "Leppy." Leptictidium were not around in the cretaceous, they didn't appear until around ten million years after the dinosaurs went extinct, in the early Paleogene. They also lived in Europe, not North America.
More The Adventures of Jimmy Neutron: Boy Genius factual errors
Episode #9.1 - S9-E1
Factual error: There is a picture of a container ship with the caption "Lat 27.09 N Lon 5.2W" These coordinates are in the Sahara desert. (00:13:55)
More Spooks factual errors
Factual error: When Johnny and Bruce are riding in the truck, listening to the 'shock jock', Bruce turns off the radio by turning the volume control on the left side of the radio. Johnny says he wants to hear it and turns the radio back on by turning the knob on the right, which is the tuning dial.
wizard_of_gore
More The Dead Zone factual errors
Factual error: Whenever Kim's phone rings during the first series, you can hear a polyphonic ring-tone yet she owns a Nokia 3315, which is a monophonic type.
More Kath and Kim factual errors
Factual error: After the two women found out the guy was dead, there is a truck with the writing "K-9 Unit" on the front, but it is not backwards as it should be.
More Without A Trace factual errors
Looking For Love in All The Wrong Cages - S2-E9
Factual error: The zoologist tells Gavin that he is handling a deadly coral snake. The snake is red, with black and yellow stripes, which is indeed the coloring of the coral snake. However, the yellow bands are inside pairs of black, and only the black touches the red. "Red touch black, good for Jack. Red touch yellow, kills a fellow." This is a harmless milk snake.
More Good Morning, Miami factual errors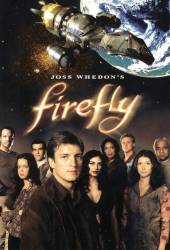 Factual error: Jayne doesn't need the suit to fire his gun, because ammunition contains an oxidizer that would allow it to be fired even without oxygen present.
More Firefly factual errors
Factual error: When PC Plum picks up a set of keys from the table, Eadie McCredie claims they are her keys for her minibus. She drives an LDV Convoy minibus and the key is from a Vauxhall, a completely different design.
More Balamory factual errors
No Right Way - S2-E6
Factual error: When Kyle and Kerry go to the arcade, they look around to see which game they want to play. Kyle suggests the dancing game, which, although the name is not displayed, is Dance Dance Revolution. The current screen is the song select, which only appears after a token has been inserted and the game has started. It takes at least two presses of the start button to get to that screen, yet Kyle still feels the need to insert a token for some reason. Also, although this is trivial, the difficult setting on which they play is Beginner, which is laughably easy and doesn't require any of the theatrical dance moves that Kyle and Kerry perform.
More 8 Simple Rules... For Dating My Teenage Daughter factual errors
Factual error: In the opening sequences of the show, B-17s are over the Ruhr in August 1944, and yet they're being attacked by nothing but yellow-nosed BF-109E's. The yellow nose was discontinued at about the end of the Battle of Britain, and the "E" model was discontinued even before that.
More Taken factual errors