Continuity mistake: From the outside of the house, you can see the staircase and door are to the far left of the house. But from inside the house, you have a fireplace and the staircase to the right of the door. So you know it's not the same house they use in the show.
More Family Matters continuity mistakes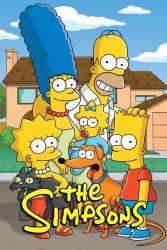 Video
Continuity mistake: This is a mistake for the introduction from seasons 2-20 (1991-2009). When Homer screams, he turns round. You see this in a wide shot. There are no boxes to the right of the door in the garage. However, two just appear out of thin air when he runs through the garage. (00:01:50)
More The Simpsons continuity mistakes
Continuity mistake: Mr. Bean places his shoe on top of the car in the bottom right corner. But when he jumps out in front of the car, it is suddenly at the front in the middle.
don_corleone
More Mr. Bean continuity mistakes
School Song - S4-E24
Continuity mistake: Zack messes with the piano so it will give him a chance of winning. When Tori plays it sounds like she is messing up. But immediately following that screech plays the piano with no problem and there was no time to fix the piano.
Bowling255
More Saved by the Bell continuity mistakes
Continuity mistake: When Hayden starts doing his good luck routine, there is a football on the left side of the couch on a pillow. When he stands on the couch the ball rolls off the pillow. When he steps off the couch the ball is suddenly on the other side of the couch. The next shot the ball is back on the pillow.
Bowling255
More Coach continuity mistakes
Ranma to Ranma? Gokai ga tomaranai - S1-E4
Continuity mistake: Female Ranma had a shoulderstrap of her tanktop down in a sexy way - once Nabiki turns her back into the male form, his shoulderstrap is back up. (00:09:10)
Sammo
More Ranma ½ continuity mistakes