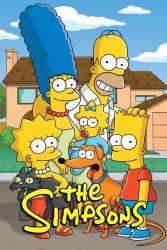 Tree House of Horror X - S11-E4
Plot hole: In "Life's a Glitch", Lisa finds out that she has a seat on the spacecraft going to Mars as the proofreader. How, though, was she not informed of this before going to the rocket? The family only finds out about the rocket after finding Krusty's letter/invitation and the fact that she was on the list there would be no reason why she wouldn't have been informed of this. It was still New Year's Day so if it had been by mail then it would have to arrive before the New Year so as to make the plan work, being as it was a public holiday and no mail would be delivered. Therefore it would have to be delivered personally or someone would need to contact her. There were also many well known celebrities and figures ready to board the rocket. I can't imagine they were all home in time to gather their mail and were all somehow contacted, yet Lisa was simply walking around town and at church and they couldn't find her? There was also no evidence to suggest anything would have stopped her from either receiving the invitation in time or being informed of the mission.
Lummie
Join the mailing list
Separate from membership, this is to get updates about mistakes in recent releases. Addresses are not passed on to any third party, and are used solely for direct communication from this site. You can unsubscribe at any time.