The Mysterious Affair at Styles - S3-E1
Plot hole: Can't fault this massive plot hole to the adaptation, but to the source material; the culprit (forgetting the stupidity of writing an incriminating letter detailing the plan to murder someone, and put it in a desk he shares with her) since there are people outside the room that are about to enter, tears the letter in 3 neat vertical strips, rolls them, puts them in the vase on the mantlepiece, and then opens the side door to slip away...instead of simply pocketing the letter and going through that same door. Nobody was going to search him or anything and could have burned it, torn it into confetti, anything, later. It takes way way longer to do what he did, which needed him to stay there in the room increasing the chances of being found out. And of course he and his accomplice do not retrieve the letter after.
Sammo
More Agatha Christie's Poirot plot holes
Plot hole: The Winslows' younger daughter, Judy, disappeared from the show in 1993 (halfway through the series' run) with no explanation.
More Family Matters plot holes
Plot hole: Lisa, Zack & Screech all talk to JB as if they have known her since she was little. However, they have only known Slater for approximately four years, so them knowing her from a little girl, as implied, wouldn't be possible.
More Saved by the Bell plot holes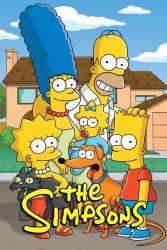 E-I-E-I-(Annoyed Grunt) - S11-E5
Plot hole: When the Simpsons run away from the duel, they go to Homer's childhood farmhouse. But Homer and Grandpa burned the farmhouse down in the episode "Grandpa vs. Sexual Inadequacy".
More The Simpsons plot holes
Robo Koopa - S1-E52
Plot hole: Near the end, Robo Koopa sets down Dr. Nerdnik after he had just captured and held him hostage. Why would he do that? (00:11:55)
More The Super Mario Bros. Super Show! plot holes
Plot hole: The Triforce of Wisdom is kept in Link's room up in a tower. It does seem logical to keep it with Hyrule's greatest hero to keep safe, but that's all you ever see protecting it. Hyrule is a large kingdom, and the Triforce of Wisdom is a vital part of keeping their community safe. Yet the only one protecting it is Link. And he's not with it 24/7. The room is not very secure either and is breached all the time by Ganon's forces. A kingdom like this would have knights to post all around the tower and be in Link's room when he's away. But nope, not here. (00:01:10)
Quantom X
More The Legend of Zelda plot holes
Another Mother - September 30, 1981 - S2-E13
Plot hole: Sam wallops both kidnappers and rescues the son. They then leave the two child molesters unconscious beside their van. No one calls the police or has them arrested, so they're free to kidnap another kid. Sam doesn't leap until after an epilogue in which the loose ends are supposed to be resolved - but this question is left unanswered. It's not excused by a "just because we didn't see it happen doesn't mean it didn't" defense. The viewers shouldn't be left with a dangling plot hole, and one line could have cured this one.
More Quantum Leap plot holes
Plot hole: If the electrical lights go out at a quarter past ten at Guardbridge, how come there is bright electrical (as suggested by it not flickering like candle light) light coming from a room behind Hal Stanton and Catherine Faulkner when they kiss? This scene takes place after 22:15.
More Bangkok Hilton plot holes
Hone made aishite? Akane koi o fukuzatsu kossetsu - S1-E5
Plot hole: Dr. Tofu is able to tell that Ranma was hit by a softball (he says something about the marks like he actually sees them), but Ranma's wound is still covered by the bandage, that he'll remove in the next episode. This is linked to a larger mistake in the following episode. (00:19:55)
Sammo
More Ranma ½ plot holes
The Assassin - S6-E8
Plot hole: There's no way Shelley Hack could clean up all that mess of blood and three dead assassins with only an hour or so before her dinner party.
More Tales from the Crypt plot holes