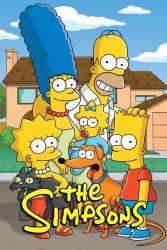 1 revealing mistake in $pringfield (or How I Learned to Stop Worrying and Love Legalized Gambling)
$pringfield (or How I Learned to Stop Worrying and Love Legalized Gambling) - S5-E10
Revealing mistake: At the dinner table Homer says something like "as you know it's always been my lifelong ambition to be a blackjack dealer." During this line, for some reason they appear to have used a clip from an older episode (Season 3 / Episode 3 - When Flanders Failed) and dubbed the line over. For one thing, the animation is of a much lower standard than the rest of the episode. And perhaps even more telling, when he says it, he is holding a fork with some food on it, but from the earlier shots we know there is no food in front of him.
David Mercier
Join the mailing list
Separate from membership, this is to get updates about mistakes in recent releases. Addresses are not passed on to any third party, and are used solely for direct communication from this site. You can unsubscribe at any time.