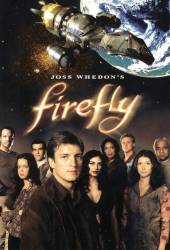 4 mistakes in Heart of Gold - chronological order
Continuity mistake: The first shot we see of Nandi waking up shows her hair loose on the pillow, and her hand curled up on the sheet beside her; in the next shot, a close-up, her hair is mostly tucked behind her ear and her hand is closer to her face than previously. (00:25:10)
STP
Continuity mistake: When Nandi is killed, she falls to the floor on her back, her left arm by her side and her right on the floor by her head. We see her in this position a number of times, but when Mal and Inara look at one another at the end of this scene, Nandi's left arm is now lying across her chest. Neither of the other characters did this to her. (00:35:00)
STP
Revealing mistake: When Nandi confronts Rance stealing the baby, it is a plastic doll and not a live child in his arms. (00:35:40)
Continuity mistake: When Mal and Nandi are talking and drinking on the couch, the position of Mal's left arm keeps changing between shots. In both the closeup shots of Mal and Nandi, his arm is resting next to her on the couch, but in the shot of them both, his arm is behind her.
THGhost
Join the mailing list
Separate from membership, this is to get updates about mistakes in recent releases. Addresses are not passed on to any third party, and are used solely for direct communication from this site. You can unsubscribe at any time.