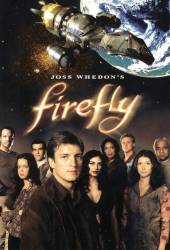 2 quotes from Our Mrs. Reynolds
Movie Quote Quiz
Mal: How drunk was I last night?
Jayne: I don't know, I passed out.
Mal: Now, you can luxuriate in a nice jail cell... But if your hand touches metal, I swear by my pretty floral bonnet I will end you.
Join the mailing list
Separate from membership, this is to get updates about mistakes in recent releases. Addresses are not passed on to any third party, and are used solely for direct communication from this site. You can unsubscribe at any time.