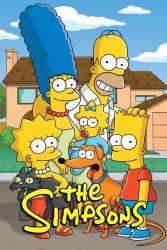 The Bonfire Of The Manatees - S17-E1
Factual error: Alec Baldwin, as an expert on manatees, says that they are also called dugongs. Manatees are found in Atlantic coastal waters and in the Amazon and tributaries. The dugong is a distinct species found in the coastal waters of the Indian and southwest Pacific oceans.
CC
More The Simpsons factual errors
The Leap Home (1) - November 25, 1969 - S3-E1
Factual error: The Post Raisin Bran cereal box sitting on the Beckett family breakfast table in 1969 has a 1990s box design. (00:18:00)
Jean G
More Quantum Leap factual errors
Save the Max - S2-E3
Factual error: When Zack is given the old newspaper with Mr. Belding's article, the headline reads, "Picture on pages 3 and 4." When he looks at the picture, he looks at the middle of the paper, with quite a few pages at both sides of the newspaper. Pages 3 and 4 would be near the front and would be on opposite sides of the same page.
More Saved by the Bell factual errors
Factual error: Bean is seen connecting a set of jump leads to two large brass-like electrodes in a lighting column. These would never be present in real life - especially with so much conductive material on show.
More Mr. Bean factual errors
Kiss 'N Tell - S1-E4
Factual error: After the rug falls over Ganon and covers him, Link blasts a hole in the floor under the evil wizard and he falls through with the rug still draped over him. As he falls in the next shot down a long ways, the rug stays draped over him, completely unaffected by wind. (00:13:50)
Quantom X
More The Legend of Zelda factual errors
The Adventure of the Egyptian Tomb - S5-E1
Factual error: In the scene after Poirot pretends to be poisoned, a person folds the modern flag of the Arab Republic of Egypt instead the flag of the Kingdom of Egypt as it was at that time.
More Agatha Christie's Poirot factual errors
Robo Koopa - S1-E52
Factual error: Koopa tries to kill the Mario brothers, Bunsun and Dr. Nerdnik by pushing an electric pole at them. Mario and Luigi use a nearby fire hydrant to protect them by having water rush out of it and keeping the pole from crushing them. There is no way a single blast of water can stop a large pole from falling, and the brothers would have been electrocuted as soon as the water hit the pole. (00:07:00)
Yoshi
More The Super Mario Bros. Super Show! factual errors
Factual error: Kat Stanton is sent to the Lum Jau prison. It is the Lard Yao prison that is known as the Bangkok Hilton, not the Lum Jau.
More Bangkok Hilton factual errors