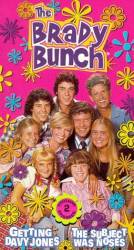 1 mistake in A Room at the Top
Continuity mistake: In "Our Son, the Man", Greg wants his own room. One night, while in bed, Mike and Carol discuss their options. Carol says, "How about the attic?" Mike responds with, "That would be fine if Greg were only two and a half feet tall." Later, they give Greg the den for a while. However, in "A Room At the Top", after cleaning out the attic, which was now full size, both Greg and Marcia want it for their own private room.
Join the mailing list
Separate from membership, this is to get updates about mistakes in recent releases. Addresses are not passed on to any third party, and are used solely for direct communication from this site. You can unsubscribe at any time.