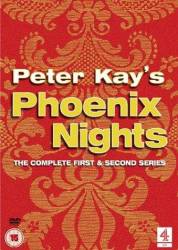 2 corrected entries in Season 2 Episode 2
Corrected entry: When Max and Paddy go to France on the "booze run", the place they go to is called "Le Grande Marche". There isn't an "E" at the end of grand if it is masculine.
Corrected entry: When we see two of the characters in a French warehouse, one of them picks up 'Les Cadbury's Fingres' (another reference to Peter Kay's stand-up jokes). The problem is that 'Fingres' is not French for fingers. In fact it is even close.
Join the mailing list
Separate from membership, this is to get updates about mistakes in recent releases. Addresses are not passed on to any third party, and are used solely for direct communication from this site. You can unsubscribe at any time.