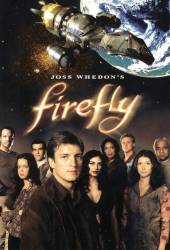 Jaynestown - S1-E4
Visible crew/equipment: When Simon poses as a buyer and gets a muddy hand print on the back of his suit, he and the gang are given a tour of the mud complex. In the first shot, the shadow of a camera can be seen on the ground in the very bottom left corner of the screen.
THGhost
Jaynestown - S1-E4
Continuity mistake: Right after Simon gives his "box dropping man ape gone wrong" line, as Kaylee says "you're pretty funny", he starts to take a drink. When Kaylee finishes talking, the shot changes to in front of them both and Simon's hand and mug are now in his lap.
Jaynestown - S1-E4
Continuity mistake: When the foreman first slaps Simon on the back, the muddy handprint has quite identifiable finger marks, but in the next shot, when Simon is walking away, the muddy shape has changed. In a subsequent shot, the mudprint has disappeared entirely. (00:04:25 - 00:06:00)
STP
Jaynestown - S1-E4
Continuity mistake: The mud left on Simon's shoulder by the foreman slapping his back disappears soon after, despite him having had no opportunity to change or clean his jacket.
THGhost
Join the mailing list
Separate from membership, this is to get updates about mistakes in recent releases. Addresses are not passed on to any third party, and are used solely for direct communication from this site. You can unsubscribe at any time.