Best TV factual errors of 2001
Please vote as you browse around to help the best rise to the top.
Factual error: In the episode where Sydney is supposed to be in Helsinki, there are visible skyscrapers in the background. There are no skyscrapers in Helsinki.
More Alias factual errors
The Secret Origin of Denzel Crocker - S3-E8
Factual error: Each time Timmy jumps through time, he goes back 10 years from 2002 (1992, 1982, 1972). However, some of the 80's references, such as Miami Vice, Flashdance & Back To the Future all came out after 1982.
More The Fairly OddParents factual errors
Factual error: In this episode we see Blithe get shot in the neck and are told that he died in 1948. In reality he was shot in the shoulder and survived. He later served in Korea and was promoted to master sergeant as well as receiving the paratrooper of the year award. Blithe died in 1967 while on active duty in Germany.
More Band of Brothers factual errors
More Smallville factual errors
Day 5: 11:00 A.M.-12:00 P.M. - S5-E5
Factual error: When Mrs. Logan escapes, Aaron Pierce refers to her as "the First Lady" over his radio. The Secret Service has code names for each of the members of the president's family. He should have used her code name when communicating to other Secret Service agents about her.
More 24 factual errors
Factual error: Aetius' troops don't look anything like 5th century Roman soldiers. They are carrying a large rectangular shield, a pilum (a spear which was used for throwing) and a sword (gladius) on their right. This was typical for the Roman army until about the 3rd century A.D. In Aetius' time, the soldiers would have had smaller oval shields, a hasta (a lance used for stabbing and for fending off cavalry attacks) and a sword (spatha) on their left. Also, there would be an enormous amount of "barbarian" mercenaries in the Roman army (Goths, Vandals, even Huns.), so it was hardly a Roman army anymore. And where's Aetius' cavalry?
More Attila factual errors
Carbon Creek - S2-E2
Factual error: Part of this episode takes place in the 50s, during a previously-unknown incident of Vulcans crash landing on earth. Modern twenty and fifty dollar bills are visible in the tip jar.
More Star Trek: Enterprise factual errors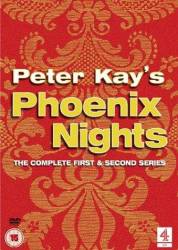 Factual error: When Brian is talking to Kenny beside the inflatable, his phone goes off. He has a Motorola phone but it was a Nokia message alert sound.
More Phoenix Nights factual errors
Factual error: Each time Adam Kane appears as a hologram, you can hear the sounds of his footsteps. A hologram would not make a sound other than the projected voice.
wizard_of_gore
More Mutant X factual errors
Factual error: In the beginning, when the stranger kills the brumby with his rifle, you can see that the horse is still breathing when he is driving off. Also later, when the girls find the horse, you see it breathing. (Check the stomach near the legs.)
Ronnie Bischof
More McLeod's Daughters factual errors
Factual error: In one show, Sean and Claudia are in Las Vegas. Sean is doing well at the craps table and starts showing off. One time he even throws the dice around his back onto the table. However, when players are playing craps, they have to keep the dice above the table at all times. People working at a craps table would not have allowed Sean to do what he did.
Paul Pepiton
More Grounded for Life factual errors
Factual error: In the scene where J.D goes to Elliot's apartment and finds Dan there he sings along to "Thank you" by Dido. However that song is from the album "No Angel". The album cover shown in the episode is "Life for rent" which doesn't feature the song.
y2mac69
More Scrubs factual errors
Factual error: During the montage of Lizzie and Matt at the charity drive golf tournament, there is one part where Lizzie is standing outside the Men's toilet as Matt uses it. However they are handcuffed together with cuffs that have a chain which is about an inch long, so there is no way Matt could use the toilet with Lizzie standing outside the door. (00:16:40)
Hamster
More Lizzie McGuire factual errors
Factual error: When the cops need to arrest a medical professional, they are frequently shown barging into his/her office, exam room, or even operating room. This would never happen in real life and is strictly forbidden, as it is a gross violation of the patient's privacy, and in the case of the OR, could contaminate the sterile environment, thereby jeopardizing patient safety as well.
More Law & Order: Criminal Intent factual errors
Factual error: Even though the show is called "Samurai Jack", Jack isn't really a samurai. The correct title for him would be a Ronin as a Ronin loses their master if their master dies or loses favor with their master and also has no home anywhere. Jack has these attributes. He has no master and no home.
More Samurai Jack factual errors
Join the mailing list
Separate from membership, this is to get updates about mistakes in recent releases. Addresses are not passed on to any third party, and are used solely for direct communication from this site. You can unsubscribe at any time.