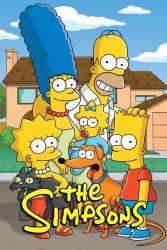 Continuity mistake: When Moe picks up the "Malaysian Beer" and says they don't serve Duff anymore and how good it is, you then see a shot of Homer talking, then when Moe has put down the beer, it's a Duff .
Continuity mistake: At the end of the episode, Homer puts twenty dollars into Moe's tips jar, but in the next shot the twenty-dollar note has disappeared. (00:20:40)
Hamster
Continuity mistake: In Moe's, Homer points at Lenny and says "Are you calling me a liar," with the same hand which is instantly holding a beer in the next shot.
David Mercier
Continuity mistake: When Homer is having the thanksgiving dinner at Moe's, he isn't wearing a tie, but between shots he suddenly gains a tie. (00:20:35)
Hamster
Continuity mistake: At the thanksgiving dinner, Lisa tears one of the legs off of the tofu turkey, but in a later shot the leg is back on the turkey. (00:20:20)
Hamster
Continuity mistake: When Homer opens up his bar there are 4 cars parked outside, but later when Moe opens the garage door there are no cars, but no one has left.
Continuity mistake: When Bart is digging his hole, Homer goes over and starts talking to him, and you can see a spade standing up outside of Bart's hole. The spade wasn't there in the previous shot of Bart digging. (00:02:05)
Hamster
Join the mailing list
Separate from membership, this is to get updates about mistakes in recent releases. Addresses are not passed on to any third party, and are used solely for direct communication from this site. You can unsubscribe at any time.