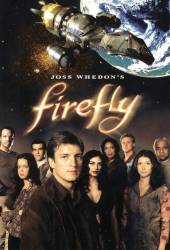 1 quote from show generally
Movie Quote Quiz
More mistakes in Firefly
Trivia: Nathan Fillion, Gina Torres, Adam Baldwin, and Alan Tudyk all later played villains on Joss Whedon's other Mutant Enemy productions: Fillion appeared as Caleb in the final five episodes of "Buffy the Vampire Slayer," while Torres played Jasmine in season four of "Angel" and Baldwin played Marcus Hamilton in season five. Tudyk played Alpha in "Dollhouse".
Cubs Fan
More trivia for Firefly
Question: In some scenes, why do the Serenity crew members speak Chinese?
More questions & answers from Firefly