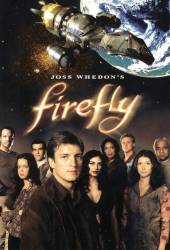 1 corrected entry in Serenity (2)
Corrected entry: Kaylee gets shot in the stomach and rushed to the infirmary, where Simon works on her for some hours. Then, once she's stabilized, Mal goes and opens Simon's shipping container, in which his sister is stashed. Several scenes later, Kaylee finally wakes up from her anesthesia while Mal is with her, and makes some comment about how pretty River is lying there, even though she (Kaylee) has been unconscious the entire time River's been out of the crate. She should be asking who this stranger is.
Rooster of Doom
Join the mailing list
Separate from membership, this is to get updates about mistakes in recent releases. Addresses are not passed on to any third party, and are used solely for direct communication from this site. You can unsubscribe at any time.