More Logan trivia
More King Arthur: Legend of the Sword trivia
More Baby Driver trivia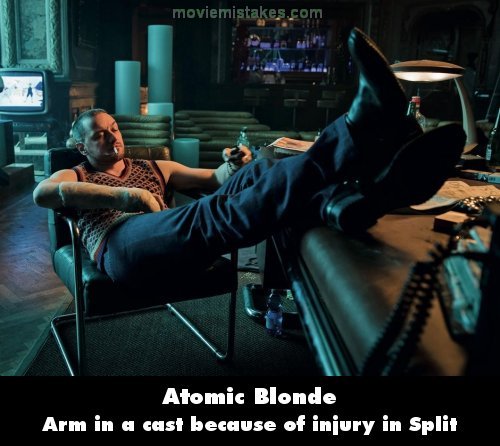 Trivia: In "Split", James McAvoy was filming a scene with the multiple personalities talking amongst each other, and he punched a door that broke his knuckle. Atomic Blonde was filmed right after Split, which is why he has a cast on his arm as the director decided to work the real life injury into the film. McAvoy has said "It was fun actually, getting to use a plaster cast to smash people's faces."
More Atomic Blonde trivia
Trivia: Mark Hamill's three children have cameos as Resistance fighters.
wizard_of_gore
More Star Wars: The Last Jedi trivia
Trivia: While Lin (played by Jackie Chan) is in disguise and working in his daughter's school cafeteria, his name tag shows Jackie Chan. (00:31:25)
Quantom X
More Bleeding Steel trivia