Best TV audio problems of 2013
Please vote as you browse around to help the best rise to the top.
Audio problem: After Deputy Lin drops the line "we'll get the results back fast," Sheriff Alex Romero responds with "I'm not sure how much nail clippings are gonna tell us." As he sits down, his mouth movement matches the audio, but when the angle changes, his mouth isn't moving at all. (00:09:55)
More Bates Motel audio problems
Natalie Luca (No. 184) - S4-E12
Audio problem: At the end of the episode when Reddington goes to see Natalie Luca (behind glass), he tells her that the woman she killed at the massage parlour was an associate of his. When Natalie says "She said if I didn't kill him, she would tell Hawthorne where to find us", her lips don't match what she's saying in the reflection of the glass.
THGhost
More The Blacklist audio problems
Chapter 59 - S5-E7
Audio problem: Just before cutting to the shot of Claire, you can see Doug's lips moving even though he hasn't started talking yet. (00:22:35)
More House of Cards audio problems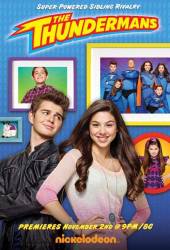 Audio problem: Every time Barb is seen playing the guitar, the finger movements and the music we hear don't match.
ryderpoints
More The Thundermans audio problems
Audio problem: Rollo's drummer establishing the tempo of the boat rowers is out of sync with the pounding of the drumbeat.
Scott215
More Vikings audio problems
Join the mailing list
Addresses are not passed on to any third party, and are used solely for direct communication from this site. You can unsubscribe at any time.