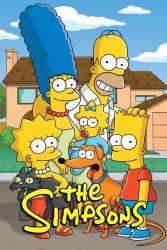 Trivia: The Simpsons holds the record for most guest stars; it is also the only non-variety show to have had appearances from three former Beatles (Paul, George and Ringo).
Kara
More The Simpsons trivia
Trivia: When the Quirks uses their noses to play a song to get rid of Koopa for good, they play the theme song from the video game The Legend of Zelda.
More The Super Mario Bros. Super Show! trivia
Trivia: The Latin lyrics used at the beginning are "Ecce homo qui est farba, qui est farba, qui est farba", which mean "Behold the man who is a bean". At the end, it's identical, but "Ecce" is changed to "Vale"; "Farewell, man who is a bean." Before and after the advert break (in the UK version), the lyrics are "Fin de partie primae" and "Pars secunda" - "End of Part One" and "Part Two".
Moose
More Mr. Bean trivia
Trivia: During the final 2 seasons of Saved by the Bell, most notably the season with Tori and the one following it, look for actor Casper Van Dien in the background of some episodes. He appeared in many scenes throughout the final 2 seasons as a random background extra, most notably in the locker hallway scenes. This was before he made it big in Hollywood.
furious1116
More Saved by the Bell trivia
Revenge of the Evil Leaper - September 16, 1987 - S5-E17
Trivia: Thames, the third leaper, leaps in and out of scenes using the Star Wars blaster sound effect.
manthabeat
More Quantum Leap trivia
More The Legend of Zelda trivia
Rock Enroll - S5-E13
Trivia: Towards the end of the show when they bring the cake out for Steve a crewmember walks past on the right of the screen.
More Family Matters trivia
Trivia: Poirot in the ship's lounge is reading the actual May 1st 1935 issue of Bystander (recognizable by the cover and with the correct page order, does not seem to be a simple movie prop), roughly consistent with the time frame of the first season and a contest taking place on the 14th. (00:07:50)
Sammo
More Agatha Christie's Poirot trivia
A Father and Son Reunion - S3-E21
Trivia: Paul Dooley and Jerry Van Dyke play father and son in this episode. In real life, Dooley is only three years older than Van Dyke.
More Coach trivia