Best TV deliberate mistakes of 1989
Please vote as you browse around to help the best rise to the top.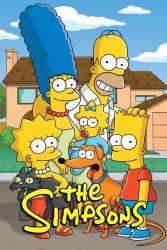 The Trouble With Trillions - S9-E20
Deliberate mistake: When Homer is being interrogated by the IRS, his package is briefly replaced by a ball of string when the IRS agent sits down in the chair and spins around.
Dandude
More The Simpsons deliberate mistakes
Pipe Dreams - S3-E11
Deliberate mistake: When Zack brings an oil covered Becky to the biology teacher, you can see that it's a fake duck.
Buzz
More Saved by the Bell deliberate mistakes
Join the mailing list
Separate from membership, this is to get updates about mistakes in recent releases. Addresses are not passed on to any third party, and are used solely for direct communication from this site. You can unsubscribe at any time.