Best thriller TV mistake pictures of 1965
Pictures of the best thriller TV mistakes from shows which first aired in 1965. Vote as you browse around to help the best rise to the top, and add your own! Show entries not limited by type.
The Night of Miguelito's Revenge - S4-E12
Revealing mistake: At the beginning of the episode, as Jim West walks away from the newsstand vendor and closes the magazine, a 1967 ad for DieHard batteries ("The DieHard Fights the Common Cold") can be seen on the right-hand page of the prop magazine, in a modern sans serif font.
Add time
JohnJohnD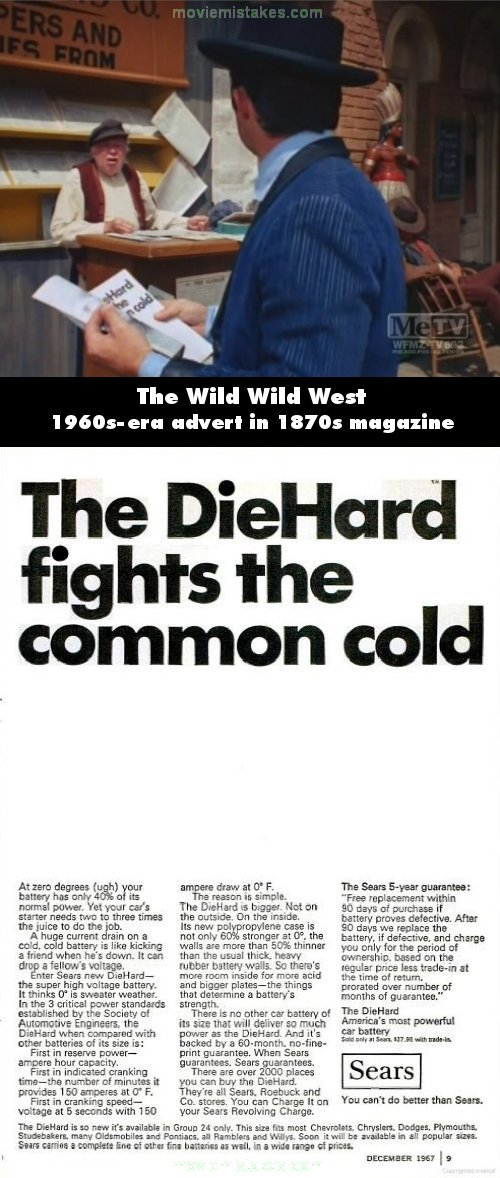 Join the mailing list