Rick: I'm saying it because it's true. Inside of us, we both know you belong with Victor. You're part of his work, the thing that keeps him going. If that plane leaves the ground and you're not with him, you'll regret it. Maybe not today. Maybe not tomorrow, but soon and for the rest of your life.
Ilsa: But what about us?
Rick: We'll always have Paris. We didn't have, we, we lost it until you came to Casablanca. We got it back last night.
Ilsa: When I said I would never leave you.
Rick: And you never will. But I've got a job to do, too. Where I'm going, you can't follow. What I've got to do, you can't be any part of. Ilsa, I'm no good at being noble, but it doesn't take much to see that the problems of three little people don't amount to a hill of beans in this crazy world. Someday you'll understand that. Now, now... Here's looking at you kid.
More Casablanca quotes
Jim Hardy: For that kinda of money you oughta be able to go by way o' Medicine Hat.
More Holiday Inn quotes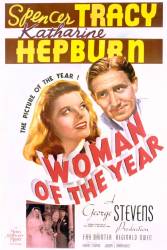 Tess Harding: Sam, why can't we sit down like adults and patch this thing up?
Sam Craig: I'm afraid that might become a habit. Then we'd wind up with a patchwork quilt for a marriage.
More Woman of the Year quotes
More Bambi quotes
Paula: Oh Smithy, You're ruining my makeup.
More Random Harvest quotes
Lou Gehrig: All the arguing in the world can't change the decision of the umpire.
More The Pride of the Yankees quotes
Dr. Alexander Q. Tower: Oh, have you read this?
Parris Mitchell: Yes, sir. I didn't understand it entirely, I'm afraid.
Dr. Alexander Q. Tower: Well, it's a new field. They've even a new word for it: psychiatry.
Parris Mitchell: It's something I never thought about. I mean, for a doctor to want to cure diseases of people's minds instead of their bodies. I suppose it's a pretty big field, sir.
Dr. Alexander Q. Tower: Maybe too big. Maybe a hundred years off.
More Kings Row quotes
Turkey Jackson: Aunt Lucy. I can see her now, lying on her dying bed, looking at you with those big, trusting eyes. 'Before I go, Jeff, promise me one thing, ' she said. 'Promise me you'll always be a friend to little Orville, ' she said. 'No matter what happens, you'll never leave the little jerk, ' she said. 'Promise me, Jeff, promise me, ' she said.
Jeff Peters: Yeah, then she up and died before I had the chance to say no.
More Road to Morocco quotes
More Mrs. Miniver quotes
Mary: George, I didn't know you could yodel.
George M. Cohan: Learned it on the farm. Nothing but pig callin' with frost on it.
More Yankee Doodle Dandy quotes
Charlotte Vale: Don't ask for the moon when we have the stars.
More Now, Voyager quotes