Best TV easter eggs of 1989
Please vote as you browse around to help the best rise to the top.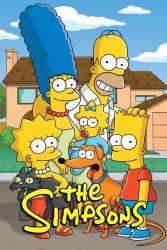 Easter egg: On Disc 4, go to the Special Features from the main menu. On this menu, type in 742 (the Simpsons' house number) to view some hidden sketches. (Note: You may have to press Enter between each of the numbers.).
More The Simpsons easter eggs
Easter egg: On Disc One of Quantum Leap, select Episode Index and press Enter. Then go to the word Menu at the bottom of the screen but don't press enter. Instead press right on your control and a silhouette of a man will appear in the middle of the screen. Press enter and you will see another interview given by Scott Bakula.
More Quantum Leap easter eggs
Join the mailing list
Separate from membership, this is to get updates about mistakes in recent releases. Addresses are not passed on to any third party, and are used solely for direct communication from this site. You can unsubscribe at any time.