Best sport movie continuity mistakes of 1942
Please vote as you browse around to help the best rise to the top.
Continuity mistake: Near the start, when the kid is holding the card of Babe Ruth in his hand, the position of his fingers on the card changes between shots.
More The Pride of the Yankees continuity mistakes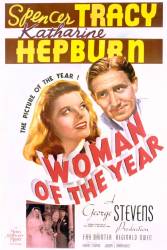 Continuity mistake: When Spencer Tracy takes Katharine Hepburn to the baseball game (about 20 minutes into the film), several plays supposedly from that game are shown. Some of the plays take place on a diamond that has a well manicured dirt path from the pitchers mound to home plate, while others take place on a diamond with an all grass infield and no path.
More Woman of the Year continuity mistakes
Join the mailing list
Separate from membership, this is to get updates about mistakes in recent releases. Addresses are not passed on to any third party, and are used solely for direct communication from this site. You can unsubscribe at any time.